Youth Homelessness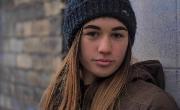 Being homeless means that you have no fixed place to stay or no place to feel safe and secure. Anyone can become homeless at any time due to personal circumstances that might have been out of their control.
At Together for Children, we work on behalf of Sunderland City Council offer support to children and young people experiencing homelessness. The team responsible for assessing the needs of young people identified as homeless is our Next Steps team.
What support is available?
If you are faced with homelessness you can contact :
· Integrated Contact and Referral Team (ICRT) advice line on 0191 561 7007. Support is open to those aged 16 or 17 years old who are homeless or threatened with homelessness. The ICRT team provide information and support to find the best housing solution for you, which may include staying in your current home, as well as emergency accommodation if appropriate. Office hours are Monday to Thursday, 8.30am to 5.15pm and Friday, 8.30am to 4.45pm.
· Sunderland City Council Housing Options Team on 0191 520 5551. The Housing Options team can provide information and advice for people who are homeless or at risk of becoming homeless. Their office is located at 31-32 Fawcett Street, Sunderland SR1 1RE.
Next Steps (Leaving Care)
Our ICRT team will refer you to Next Steps (Leaving Care) for ongoing support and assessment. If you are able to stay where you are for a little while, then this might provide time for our team to look at how you can be supported long term. It might be that some sort of mediation is needed, for instance, if you have fallen out with family members.
Downloads
A brief guide for homeless 16-17 year olds (PDF) [268KB]