Children with Disabilities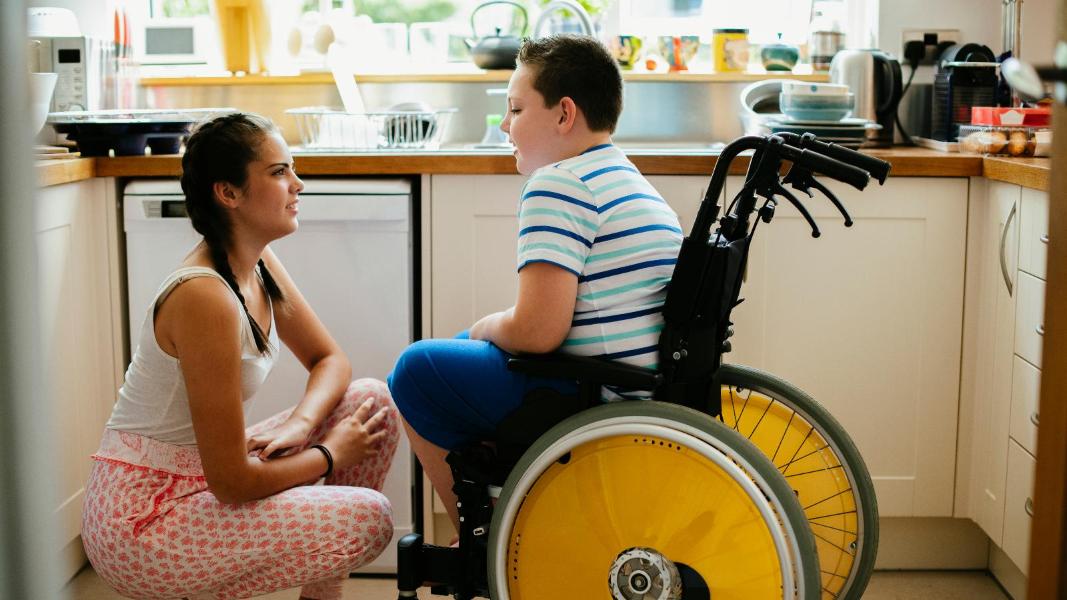 Together for Children provides a range of help to disabled children and young people, their families, and carers in Sunderland.
Any child or young person with additional need is entitled to an assessment of need as set out under S17 of the Children Act 1989. The carers needs will be considered as part of this assessment. Together for Children Sunderland is committed to completing these assessments when a request to do so is received. The child or young person's level of need will determine which team is responsible for completing this assessment.
The Children with Disabilities Team undertake assessments with the purpose of meeting the needs of children and young people, who have a permanent or severe disability. The team are a specialist service targeted at those children and young people who are aged 0 to 17 years 11 months who have:
a severe long-term physical or sensory impairment
a severe learning disability
a life-limiting or life-threatening medical condition
a diagnosis of autism and associated severe learning disability
The support that can be offered could include:
supporting them to engage in appropriate activities that enable their families to have a break from their caring role
providing behavioural support to parents and carers of children who have a diagnosis of Autism Spectrum Disorder and/or a learning disability
providing overnight short breaks
personal assistants funded via direct payments, promoting social opportunities, and developing independence
access to commissioned youth provisions
support with transition to adult services
ensuring they are safeguarded
The services are intended to support families and use their strengths to enable children and young people to fulfil their potential.
The Assessment Team will undertake assessments with the purpose of meeting the needs of children and young people who have the following diagnosis:
children diagnosed with ADHD (unless also diagnosed with one of the above disabilities/conditions)
children with mild learning disability/learning difficulties
children with educational and behavioural difficulties.
The support that can be offered will be assessed and in line with the Local Offer
Referrals for assessment need to be made via the Integrated Contact and Referral Team at Together for Children on 0191 520 5560.
Our Local Offer for children with special educational needs and disabilities
The aim of the Local Offer is to support children and young people aged 0 to 25 who have a special education need or disability to feel including within their community and to be independent. The information on the Local Offer website can help you to make choices and decisions that might have a positive impact for your child and your family, both now and in the future.
The Local Offer contains information from providers who want to actively promote that they welcome children with disabilities into their setting. You might be aware of other provides in your area that are not part of the Local Offer and you still might be able to access their services, as every provider is legally required to make 'reasonable adjustments' to welcome your child. The Local Offer is not a guarantee that a particular service will be available but should be a useful guide to what you can expect to find in your area and how you can access that service.
We are constantly developing the information that is contained with our Local Offer here in Sunderland but if you know of any services that we haven't included, please let us know by calling 0191 520 5553.
Visit the Sunderland Local Offer website to find out more.
SEND Portal
Our SEND Portal contains a range of information and guidance documents around special education needs and disabilities. You can access the SEND Portal using the 'links' section below.
Disability Access Fund (DAF)
The Disability Access Fund (DAF) helps providers to make reasonable adjustments in their settings, either to support an individual child, or for the benefit of all children attending the setting.
A child will be eligible for this funding if they are in receipt of child disability living allowance and are receiving free early education for three and four year olds. Please note, children will not be eligible if they are in a primary school reception class.
Please see the media section below for information about the Disability Access Fund and how to apply.
Disabled Children Register
If you're a parent of a child with special education needs and/or disabilities (SEND) you can also sign up to our Disabled Children Register (DCR). You'll receive a Max Card, which entitles you and your family discounted entry to attractions and days out across the North East. You'll also be kept up to date with developments to our services for children and young people with disabilities.
Advocacy
We support children and young people by giving confidential and independent advice, information and representation. Find out more in our Advocacy section.

School transport
You can find information about schools transport for children and young people with disabilities on our school transport page. Alternatively, please call us on 0191 561 2284.