Transformation Management Office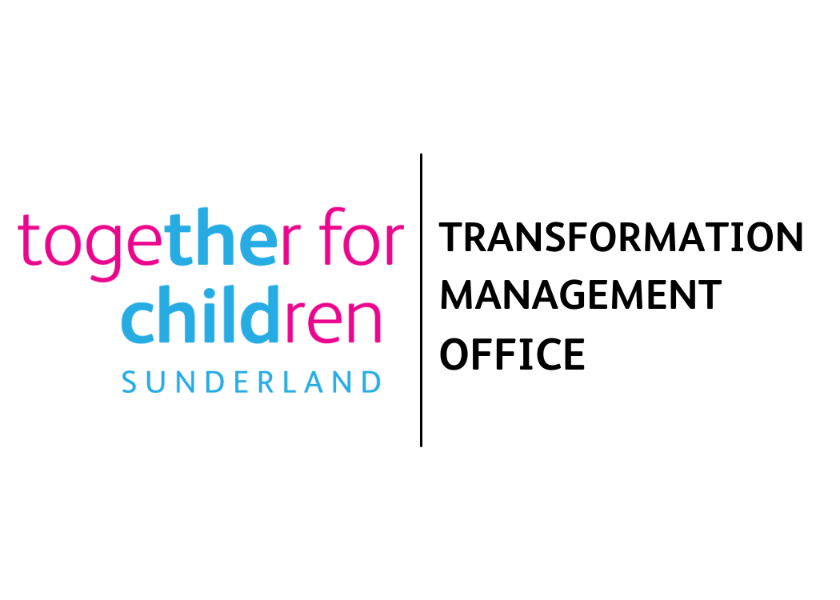 The breadth of transformation work at Together for Children (TfC) has developed considerably over the last few years. In 2020/21, the organisation's transformation work was focused on directed improvement and the specific activity delivering against our improvement plan, as developed alongside and funded through the Department of Education (DfE). This led to important and hugely beneficial building blocks being put in place across the organisation: the rollout of Signs of Safety as our practice model; the development of Family Group Conferencing (FGC) within Early Help; the implementation of additional local accommodation; and the development of the Mockingbird model within our Fostering Service, which have all supported our improvement journey to Outstanding, as judged by Ofsted.
The organisation's Transformation Management Office (TMO) has also strengthened over this period and includes a Project and Change Support Officer, two Project Managers and a Strategic Programme Manager overseeing transformational activity. The TMO has supported the projects above and are is supporting a wide portfolio of work looking to develop, innovate and stretch the organisation further. This work covers four important themes:
Digital, Data and Intelligence
Assets (Human and Physical)
Working Efficiently
Capacity Building
The team works in collaboration with colleagues in Early Help, Social Care and across the organisation, to deliver meaningful projects that ensure greater positive impact and better outcomes for the children, young people and families we support in Sunderland.
The TMO has also used their robust project management and support skill set to assist others: recently the TMO has supported the ADCS (Association of Directors of Children's Services Ltd) to carry out a regional innovation mapping exercise, and is currently supporting NHS England in the implementation of the Purple Book project.
The TMO is also supporting the organisation in its developing sector improvement work and the TfC Prospectus (available in the 'related media' section below) outlines the breadth of supportive activity that the organisation has to offer.
For more information on the any of the above, please contact us at: transformationoffice@togetherforchildren.org.uk.