Meet our Senior Leadership Team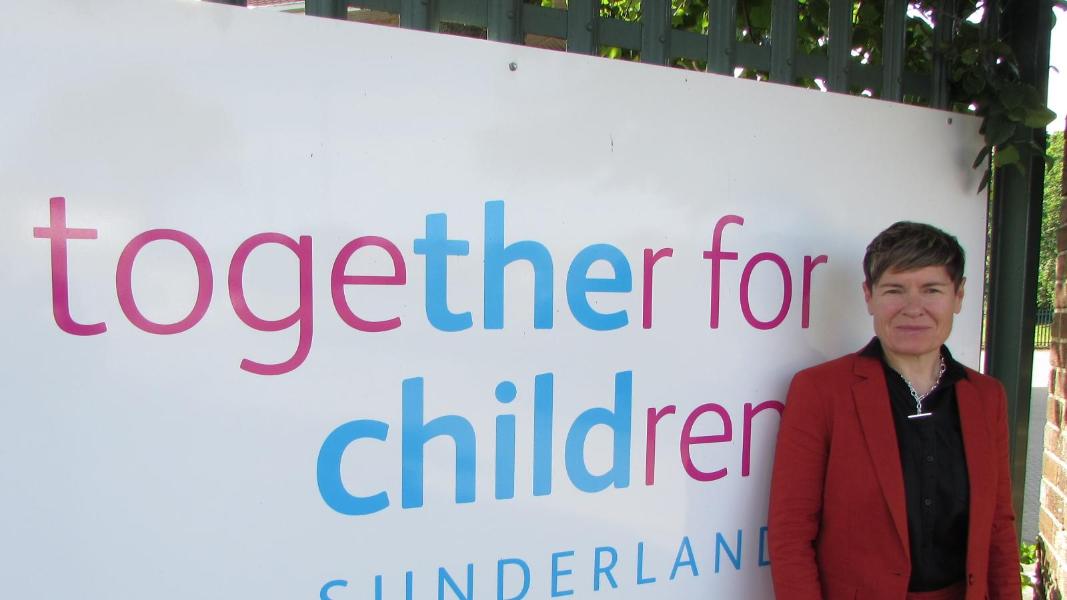 Our Senior Leadership Team is responsible for ensuring that Together for Children delivers it's vision and priorities as a company. The team has a strong track record in delivering excellence and improvement, and lead on delivery of the priorities set out in our company business plan.
Jill Colbert
Director of Children's Services and Chief Executive
Jill Colbert commenced in post as Director of Children's Services and Chief Executive for Together for Children in July 2018.
Jill started her career as a Youth Justice Social Worker in Birmingham Council and moved on to working in a community NHS Trust as an HIV Prevention Outreach Worker with sexually exploited adults and children. Wishing to focus more on work with vulnerable children, she moved into a national children's charity and managed a range of services for young people missing from home in Manchester.
Jill has an undergraduate degree in Sociology, and a Public Service MBA from the University of Birmingham. She has spent the last 13 years in local government, most recently in Trafford Council for six years, where she was the Corporate Director for Children, Families and Wellbeing. This incorporated the role of Director of Adult and Children's Services, and briefly, acting Chief Executive.
Simon Marshall
Director of Education Services
Simon was appointed as Director of Education Services for Together for Children in April 2016.
Simon has 26 years' experience working in education across the North East of England, teaching in a range of schools across the region. He spent twelve years specialising in leading schools in challenging circumstances.
Karen Davison
Director of Early Help
Karen was appointed to the post of Director of Early Help for Together for Children in February 2017.
Karen has 21 years' experience in education across the North East of England, starting in the secondary sector and moving on to primary school leadership and experience in the special school sector and a Pupil Referral Unit. Karen moved on to spend eight years in Local Government in the region, firstly in school improvement, pupil place planning and capital projects, and later in the areas of special educational needs, early years and childcare, and early help.
During her time as a Headteacher, Karen worked as a Denominational Inspector of Church of England schools, and between 2002 and 2010, she was a Respite Foster Carer for a North East authority.
Sue Carty
Director of Coprorate and Commercial
Sue was appointed as Director of Corporate and Commercial Services for Together for Children in May 2016.
Sue has over 25 years' experience leading on commissioning, performance, planning and quality within Local Government and the private sector including Orange, T Mobile and Cadbury.
Sue has worked on a regional and national basis, as well as working internationally with colleagues to develop quality frameworks and transformation.
Sue is passionate about driving a high performing culture which positively impacts on the lives of children, young people and their families.
Steve Renwick
Director of Finance
Steve joined Together for Children in June 2018 as Director of Finance, and lead for Information Governance and Transformation.
Steve is a qualified Chartered Accountant and Chartered Public Finance Accountant and graduate of Sunderland University. He started his career from school with Darlington Borough Council, before training as an Accountant with Touche Ross in Newcastle.
He has been qualified for 30 years and during his career, has been a Director of Finance in an NHS Trust, Owner/Manager of a successful consultancy, and Non-Executive Director of both NHS Lothian and Disclosure Scotland.
In consultancy, Steve worked with 24 of Scotland's 32 Councils, and was a Registered Teacher with Stirling and Strathclyde Universities, as well as a sought-after Associate Trainer with CIPFA.
Steve is wholly committed to the principle that the money in Together for Children is not an end in itself, and that investing in better outcomes for children is the epicentre of all that the company does; putting the child first!
Outside of work, Steve is married with three grown up children and two awesome granddaughters.