Culture and benefits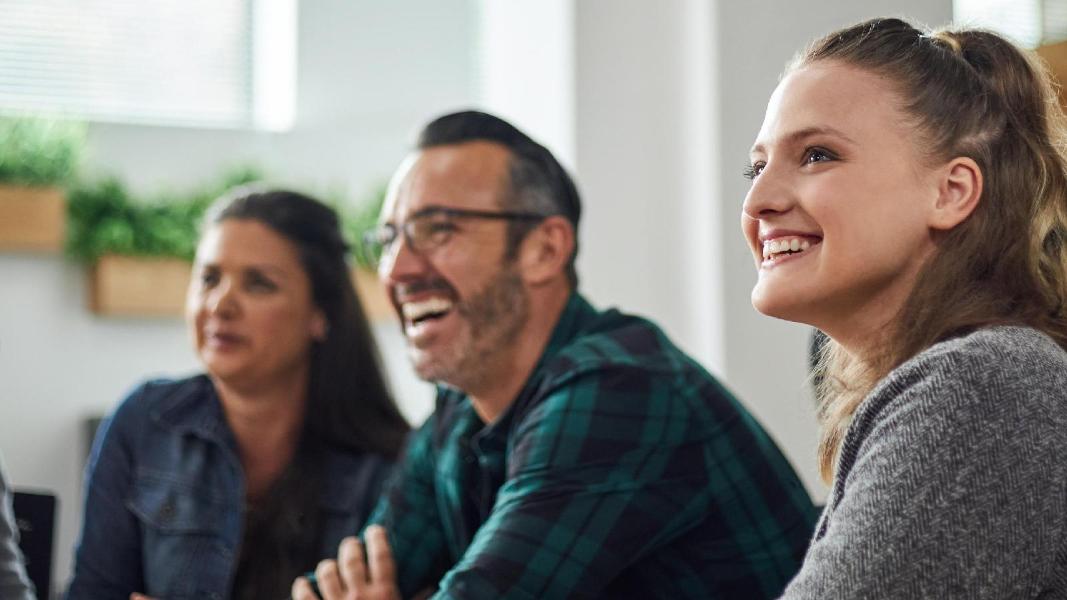 Our culture
Working for Together for Children is rewarding and fulfilling, no matter what area of our company you work in. We offer a friendly and supportive environment and value the contribution each staff member makes to our company.
We recognise that a career in children's social care can be tough and we pride ourselves on making life a little easier for our staff by offering flexible working hours, compressed working hours, homeworking and job-sharing, to ensure a better work/life balance.
The wellbeing of our employees is essential and we offer a range of activities and support services to ensure your physical and mental health and wellbeing is a priority, both inside and outside of work. Alongside a flexible approach to working, we offer regular guided meditation sessions, employee recognition schemes, digital resources, and mental health support, including a team of 47 Mental Health First Aiders who are specially trained to deliver support to colleagues.
We are also proud to demonstrate our commitment to our staff through the Better Health at Work Bronze award, which recognises Together for Children as an organisation that promotes healthy lifestyles and considers the health of their employees.
We value diversity across our company and are proud to have been awarded the Disability Confident Committed Accreditation, which highlights our commitment to diversity in the workplace by creating a movement of change and encouraging our staff to think differently about disability.
We welcome and encourage job applications from candidates, regardless of their age, disability, gender identity, sexual orientation, race, religion or belief, and background.
Eqaulity, Diversity and Inclusion
At Together for Children, we believe that everyone should be treated with kindness, respect and dignity. Through our established EDI employee networks, we strive for inclusion in our services, across our partner networks and in our workplaces, so that everyone feels welcome and at ease.
As a company committed to making a difference for children and families in Sunderland, we hold close our duty to further the interests of those who use our services. To do this, we need a workforce made up of people from diverse backgrounds, who can ensure that we make sound decisions which are representative of all perspectives within society. We seek to build a workforce that champions fairness, kindness and inclusivity, and who can apply these values when working with children and families.
We take steps to ensure we are a great employer that values and celebrates the different ideas, skills, behaviours and experiences of our colleagues. We also foster a culture that promotes wellbeing and positive mental health and provides support to enable all our colleagues to thrive.
Our EDI Networks
We are committed to developing and retaining a workforce that is representative of the diverse local communities that we support across Sunderland, and we're striving to build an inclusive workplace culture where all employees feel valued and diversity is celebrated by everyone.
As part of this commitment, we have three employee networks which are open to all staff members to join at any time:
Accessibility Network
LGBTQ+ Network
Racial Equality Network
Each network works towards a set of priorities that are set by its members, and we work collaboratively with the networks to implement their ideas and suggestions into the workplace. Members plan and attend regular events, both internally within TfC and externally within Sunderland and beyond. They also promote campaigns throughout the year to raise awareness of the issues that impact them and their colleagues.
Our benefits
As well as an attractive and competitive salary package, other benefits of working for us include:
Local Government Pension Scheme
Sick pay (we will pay up to six months' sick pay on full salary, subject to time in service)
25 days paid annual leave plus bank holidays, increasing to 30 days after five years' service
Ability to purchase additional annual leave via a salary sacrifice scheme
Flexi-time scheme offering two days flexible days leave per accounting period (pro rata for part time employees)
Maternity/adoption leave up to 52 weeks' leave of absence, with pay for a specified period, dependent upon length of service and personal choice
Maternity support/adoption leave up to five days' paid leave as a partner/carer at the time of the birth or adoption
Paternity leave up to two consecutive weeks leave after the birth of the child
Childcare Vouchers Scheme and Cycle to Work Scheme via a salary sacrifice scheme
Access to My Club Nissan Scheme (20% off a brand new Nissan)
Access to NHS Fleet Solutions Car Leasing
Everyone Active reduced price membership for employees and their partners at Everyone Active gyms, as well as a one free taster day available per employee
In addition to our benefits package, we also offer support to employees in the form of:
An Employee Induction Scheme to welcome you into the company
A comprehensive health and wellbeing programme
A free, confidential and independent face-to-face counselling service through the Occupational Health Service
Reasonable adjustments and/or redeployment where practical for employees requiring support after illness or due to a disability
A domestic violence policy to ensure support and advice is available to anyone who needs it